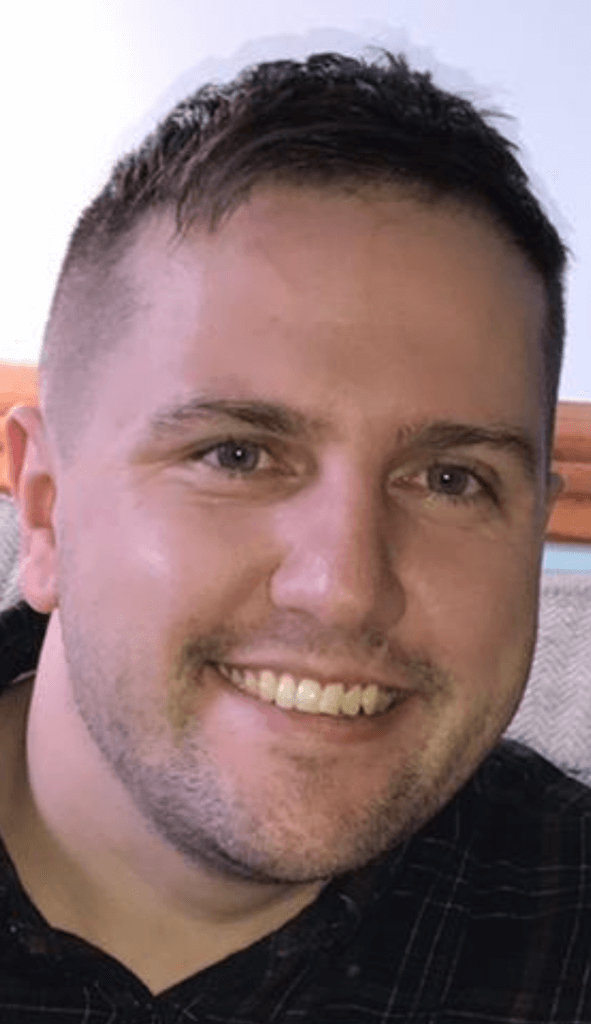 Samuel Lee, PAMS Assessment
PAMS stands for Parent Assessment Manual. Sammy Lee is a trained PAMS Assessor, and experienced Children and Families Mentor.
With over nine years of experience in the sector, Sammy recently spent eighteen months as part of Coventry City Council's Children's Social Care Team.
Sammy was appointed as a Family Practitioner with the award-winning Catch22 on our innovative pilot programme to work with families with a strengths-based approach. The programme was funded by the Department for Education and evaluated by the Behavioural Insights Team.
Sammy's Children's Residential Care experience includes Team Leader within Residential Care for children with learning disabilities and Senior Residential Care Worker for an eight bedded home for children with Emotional Behaviour Disorders
What is a PAMS Assessment?
The assessment is used to assess parents who have learning difficulties or who struggle with understanding conventional parenting methods. Usually, a formal Psychological Assessment would be completed by a Psychologist whose report has recommended that an assessment should be a PAMS informed process, conducted by an assessor with expertise in working with individuals with learning difficulties.
The PAMS model is an evidence-based assessment that has been extensively piloted and evaluated. It is a comprehensive software application that includes clinical assessment forms, worksheets, graphical parent summaries and profiling.
PAMS looks closely at what is required for 'good enough parenting', then the assessment looks at fundamental aspects of this such as:
Childcare and Development
Behaviour Management
Safety and Hygiene
Parental Health
Independent Living Skills
Relationships and Support
Each parenting skill falls within a domain that assesses: Parental Knowledge, Quality of Skills and the frequency at which this is practised. Breaking these elements down, PAMS starts to make an assessment of quality that is evidenced based.
Services provided:
Sammy works within the parameters set out by the Psychologist. For example: not using complex terminology, long words or lengthy quantities of information involving multiple clauses or double negatives. In addition to this, Sammy also applies the 2007 Good Practice Guidance on Working with Parents with a Learning Disability. This guidance sets out how to work to improve support to parents with a learning disability.
Following the assessment, the PAMS software will automatically produce a report to be further completed by the Assessor. Ensuring a robust evidence-based report is then produced that can then be used within the UK Family Court arena, all assessments are:
Accurate
Professional
Detailed
Effective
Evidence Based
Quality Assured
All commissioning local authorities are provided with a full report detailing areas where the criteria has been fulfilled or where a programme/teaching is recommended. This report can then be presented in Court as legal proof to determine a parent or guardian's ability to undertake the responsibility of looking after a child.
Parents will also receive a copy of the report. Sammy reviews and discusses areas where teaching could be implemented through conducting practical exercises to help them learn new skills to aid with their parenting.
The ethos:
To provide effective and focused interventions
To promote family and child centered solutions
To help families achieve sustained change
To act with integrity and honesty
Sammy's specialist skills include:
Solution Focused Brief Therapy: The main principle of this model is to examine the existing strengths and resources of the family and build on them – the aim is to improve the quality of support and intervention to families. We don't dismiss or minimise problems but look at what is working well and are curious about the times when a problem is less.
Capacity To Change: C-Change is a flexible approach to assessing parents' capacities to change where the children are in need.
For further information or to arrange an informal conversation, please email us at info@brief-therapy-uk.com