Solution Focused Gang Diversion & Gang Mediation Training Programme:
Stop Press: We now also provide all of our training courses via MSTeams and Zoom – please get in touch via info@brief-therapy-uk.com or Tel: 07779 242 289 for further information.
Working with Young People involved in Gangs: A Solution Focused Approach
The Facilitators: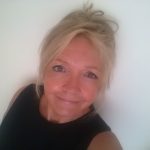 Eileen Murphy, Lead Consultant, Eileen Murphy Consultants
Eileen has over 30 years experience of working with challenging children, young people and adults referred via Social Services, Education and Criminal Justice. Eileen's front-line programmes have been evaluated as providing strategies to reduce community crime and increase school attendance. Eileen's work in Gang Diversion was twice commissioned by BUILD, a Community Group in the Midlands to reduce the risk of young people becoming involved in gangs. Her work with West Midlands Police is included on the NPIA (National Policing Improvement Agency) Best Practice Website.
Mawuli Amesu, Senior Consultant, Eileen Murphy Consultants
Mawuli has extensive experience across Social Care, Youth Offending and Residential Care with vulnerable and disaffected young people. An experienced Social Work Manager working in a variety of settings including Residential Care; Education and Children & Families, Mawuli has played a lead role in the Behaviour Improvement Programme, providing leadership and management for multi-agency teams."
Gang Diversion and Gang Mediation Training
"This training improved engagement processes involving mediation with referrals in schools, college, community residents, external professions and especially the gang affiliated who have strong influence over their peers and who contribute to detrimental incidents through serious gang violence, creating fear and uncertainty in the community.I gained additional and creative forms of communication to manage aggressive verbal communication with individuals who may have different levels of cognitive and mental processing capabilities. Also – observational body language skills during intense or hostile communications between two or more parties. A very good production mediation training experience"
Charles Binney, Community Gangs Worker, London Borough of Hackney
"The training will effectively support our work with gang members and  serious youth violence  to reduce the risk indicators for the Hackney community: Gang tensions; Mediation; Young People & Adults Support plan; Contextual Safegaurding Agenda; School Intervention; Business Support; Complex Community Strategy. The training was very interactive, knowledgable, creative and comprehensive"
Mark Barton, Community Gangs Coordinator Manager, London Borough of Hackney
The History & Overview:
The Home Office Report on ending Gang Violence 2011 acknowledged the role of schools and early intervention structures in the quest to divert young people who are at risk of joining gangs.
A great deal has changed since 2011, and structures and approaches to deal with gang violence must also change. While Scotland has seen great success in reducing gang violence due to their focus on its inclusion under a Mental Health umbrella, England has not yet adopted this structure to the same extent, but without a doubt – it should be seen as a Safeguarding and Mental Health issue and treated as such.
It is imperative to act as early as possible, of course, as the longer a young person is witness to gang brutality, engaged in gang attacks or conditioned to buy in to the violent mindset – the more traumatic the affect it has on them.
As any Youth Justice practitioner will tell you, there are many strands to youth gang violence, ranging from young people carrying a knife in the belief that it is to "protect themselves" through to organized gang violence for crime or retribution towards another gang or even for pleasure.
The work to "defeat" gang violence is not working – the arena has changed in just five years. Now it is not just about trying to divert young people from crime and knife crime in particular – it is much more overwhelming than that. If we look to the USA, who have much more experience in this field, we can see that their attempt to rescue young people within communities is much bigger and creative……..
This piece from the Youthpolicy.org an independent think tank and publishing house, working at the junction of youth policy, youth research, youth media and youth work is an example of thinking much bigger and creative:
Strategies for dealing with gang violence at local level in Chicago, USA:
The Chicago Bureau will be reaching out to local leaders in the study of crime trends, the practice of crime prevention, and the drafting of policy to combat it at all levels: Government, schools, community groups, journalists, and more. First up were Ethan Ucker of Circles and Ciphers and Gary Slutkin of Cure Violence – both weighing in on their unique strategies of tackling gang violence at the local level.
"We could decrease the need for youth to participate in gangs by not using detention and incarceration to punish non-violent crimes, and not using them to punish at all. Instead of relying on punishment and paternalism, which further alienate disengaged young people, provide the things that gangs provide: a sense of safety, a sense of belonging, responsibilities, a space in which a young person can be heard. Then gangs will not be needed, and they will disappear. If prisons can provide this, I'd love to see it. I'm not convinced that they can. Specialize prisons, so that they focus on providing a context for healing that can be tailored to the needs of individuals. Rehabilitation is not a one-size-fits-all. At various county and state detention centers, juveniles are all warehoused together in an indiscriminant way, as though they all need the same things". Ethan Ucker, Circles and Ciphers: A Leadership Training Program for Young Men. It is a part of Project NIA, which facilitates the creation of community-focused responses to youth violence and crime."
---
As Ethan Ucker confirms, the problem of young people being traumatized and conditioned by their own violent behaviour needs healing first before rehabilitation occurs.
When interviewed by The Chicago Bureau, Dr Slutkin, Founder of Cure Violence organization was asked:  You stated that engaging in violence can be a neurological habit, and that it takes intervention to shake people loose of that lifestyle. What kind of mind-changing, game-changing interruption do people require when you actually confront them on the street?
Slutkin: Think of it in two different categories. One is persuading someone out of something when they're really angry and they've got their mind set on doing it – that's what we call interruption of persuasion. The second is doing behavior change, which is longer term, so the next time they get angry, they have another set of responses to fall back on. So in other words, they don't have to be persuaded. The starting point is that [Cure Violence is] talking to them with someone they already know and trust and whom they see as one of their own. Step two is talking with them in their own interest. They validate the complaint. Even though sometimes the complaints are wrong or they're lies, they listen thoroughly. They're buying time in order to cool down. And then they reframe, so instead of talking about that particular incident, they'll talk with them about their kids, about their mom, and get them thinking about their longer term life. Behavior change means learning a new set of conflict resolution skills to try and practice.
Dr. Gary Slutkin. Gary is a physician, epidemiologist, infectious disease control specialist and Founder/Executive Director of Cure Violence.
This training will have a positive affect on how I work with young people. Good training, very informative and I liked the interactive way.
Soul Bukhari, Substance Misuse Practitioner, Bournemouth
The training will encourage me to work in a more solution focused way to get a better understanding of what is going on for the young people I support. It will also support the work we do together in many ways. It was really useful.
Kacey McDonald, Catch22, Liverpool
So, we consider that attempting to keep on doing what doesn't work in the is seeming more futile at each new report of a gang death – but bigger thinking, more creative thinking on this issue might, just might, make a dent in the current crisis.
Our training does not provide a "magic wand" that will automatically end gang violence or even gangs themselves – that does not exist. But, it will provide a structure for staff to use to help young people who are at risk of gang involvement, consider their options and make better choices for themselves. Nothing in that previous paragraph can minimize the huge piece of work it is if we see "working to end gang violence" as the aim, but is perhaps more achievable if we see "working to help young people avoid and redirect from gang violence".
Issues covered on the day include:
Helping young people to recognise the adverse mental health affect of  gang involvement
Helping young people to identify those trying to attract or groom them into gang involvement
Helping young people to regulate their emotions and reactions
The Silent Session framework – allowing young people to connect with the truth of their decisions and their lives
Examine what real and practical strategies are available to help young people exit the gang culture in your local community.
The Agenda includes:
"Excellence is a Habit not an Act": the Plasticity of the Brain:
Young people are seldom aware about how the brain works with the individual in collaboration on anything the individual wishes to undertake – negative and positive. Looking at how sharing this information with young people can be extremely effective in breaking negative self-beliefs
A life Versus A lifestyle
Putting the financial benefits of Gang membership on the agenda:
It is unrealistic to shy away from the real and perceived financial inducements that young people consider a benefit of gang membership. This element examines the truth on this issue. The Facilitators highlight that there can be no artificial inducement for young people to "swap" for the gang culture – only the benefits of living a viable and purposeful life.
Aim of the Course:
The event will offer resources for all those who work with children and young people who are either at risk of "drifting" into the Gang Culture, those who feel that the Gang Culture is their only protection from "the gangs" and those who proactively seek the financial and violent opportunities Gang involvement provides.
Who Should Attend:
Everyone involved in working with children and young people including Police, Social Services, Education Staff, Youth Offending staff, Mentors, and Residential staff.
Call us for an informal discussion on Tel: 0208 947 8093 or 07779 242 289 or email: info@brief-therapy-uk.com .