Solution Focused Approach to Working with Aspergers Syndrome
Facilitator: Kevin Foley BA (Hons) Econ. PGCE, MA Autism
Facilitator: Sean Foley
Available as a 1 day in-house course and as a workshop for Conferences and Presentations:
"Sean and Kevin's  'Working with Aspergers' talk was poignant and enlightening, informative and inspiring in a way that was hard hitting. It was wonderful to have them both with us for a few hours. I would recommend anyone to attend this course – it was fantastic. Sean and Kevin totally blew me away".
Helen Mallon, Phoenix Fostering
Kevin Foley BA (Hons) Econ. PGCE, MA Autism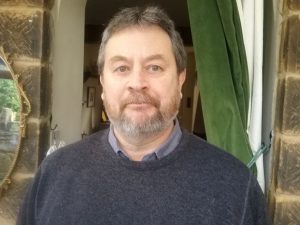 Kevin Foley, Author of Asperger Solution. Kevin has twenty two years of teaching experience in inner city schools.
Kevin developed and headed an inclusion unit in a Manchester school serving the most socio-economically disadvantaged ward in England. Kevin works across UK and Ireland as practitioner and trainer with schools and SEN teams for better outcomes for staff and pupils. Kevin has also managed an Autism unit attached to a primary school and co-ordinated support for students with ASDs at Nottingham Trent University
Sean Foley:
Sean Foley, Author of Does My AS Look Big In This joined the team in 2012. We have been aware of Sean's work for many years and are delighted that he agreed to join us. Having been diagnosed with Aspergers at aged 13, Sean, now 27, provides workshops and training for parents and professionals on Aspergers and how we can best support those living with Aspergers.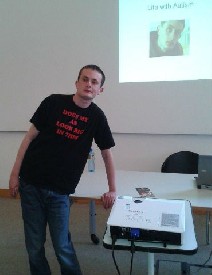 Irish Television company RTE featured Sean in their programme "Living with Autism" in 2011. Sean works across the UK and Ireland and his unique presentations are always a joy to attend. Read Sean's blog for a taster on how we can best help young people with Aspergers cope and thrive within schools


The Course details:
Asperger Syndrome is often depicted as a 'hidden disability'
It is often only when an individual's 'distressed behaviour' impacts on school and/or home that diagnosis and interventions ensue. People with AS often have huge untapped potential, but are prone to develop secondary psychiatric conditions such as depression if their different neurological endowment is not respected.
The training includes strategies and techniques when working to be more pro-active in the search for that untapped potential rather than wait until an individual is in 'meltdown' before modifications are put in place. The training presents the bigger picture when working with people with AS and encourages creative collaboration with the individual to maximise self-esteem and minimise stress. The application of Solution-Focused principles is the model which underpins this approach.
For further details about our training, presentations and workshops on Solution Focused Approach to Working with Aspergers Syndrome in the UK and Ireland please contact us at Tel: 0208 947 8093 or 07779 242 289 or email:  info@brief-therapy-uk.com