Achieving Change – Solution Focused DVD
Solution focused training DVD now available from Eileen Murphy Consultants, London

The Solution Focused Approach is a competency-based approach that owes its origins to Milton Erickson. Holding no theory of pathology, Erickson was interested in what helped people to change – he worked with the innate abilities of each person to bring about the desired changes they envisioned. Milton Erickson's work was harnessed by the psychotherapists Steve deShazer and Insoo Kim Berg in the 1970s to create a collaborative approach encouraging people to talk about preferred futures rather than only tracing the pathology of the problem – the Solution Focused Brief Therapy Model.
The DVD also includes The Change Balloon (Examine, Repair and Move On Approach – E.Murphy '93) in practice.
The Solution Focused Training DVD includes:
Excerpts from Eileen Murphy's training session with helpful reminders of some of the techniques used
Family session
1:1  session
What's Better? sessions
Question & Answer Session
Watch a clip:
Achieving Change DVD
£80.00 including postage.
Solution Focused Groupwork Programmes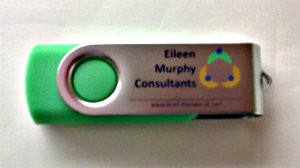 Also available are our Solution Focused Group Work Programmes on USB
These Programmes can also be used as a 1:1 resource.
6 Session step-by-step exercises for group and 1:1 sessions
Developing as a Young Person
Parenting the 21st Century Child
Parenting the Teenager
Art Expression
Anger Control
The USB contains the complete set and is available at £45 inc p&p. Please order via info@brief-therapy-uk.com or Tel 0208 947 8093 or buy via the Paypal button.
£45.00 including postage.