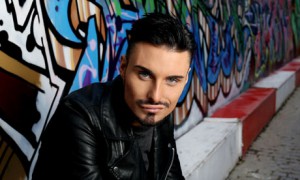 Because I am very interested in people and, in particular, the behaviour of people in the context of group dynamics, I can not help but tune in at some point to the Big Brother TV Series on Channel 5.
Currently, the "celebrity" edition of Big Brother is on air and along with many of my colleagues in the "people industry" I tuned in, pen and pad in hand.
It is not a revelation that human beings have a deep-rooted desire to be liked, if not loved, but we seldom see such an open display of this as we do on this programme.
Of course, the mindset required of the "celebrity" to take part in the programme in the first place is one that is not shared by the majority of us: allowing ourselves to be scrutinized and judged by a group we do not know; to be baited in demeaning tasks by programme-makers chasing ratings and then finally to be at the mercy of viewers who give the thumbs up or down according to how we have performed. For money? Of course, for some this is the perfectly reasonable motivation but for others, in particular Rylan Clark, it may offer an equally perfectly reasonable opportunity to make a career for himself or to jump-start a career perhaps, which I imagine to be true for Paula Hamilton.
This week we saw the anger and hurt of Paula when she heard that four people in the house had voted for her to leave. So raw was her hurt that she voiced this in a display that made me close one eye and hide behind my writing pad: all the emotions that we might display as uninhibited adolescents, complete with the stomping lack of self-awareness. One knew in that moment that while an adult might have felt hurt that they had been rejected by their peers, our adult self should accept that our behaviour might have instigated the wish of the group to be rid of us. The sadness was watching an adult present with such lack of self-awareness.
Later we saw Rylan breaking down in tears following Frankie Dettori's conversation with him, where Frankie highlighted how "nice" Rylan was and how he, Frankie, had considered him to be a "fake" before he met him but how impressed he now was. This resulted in Rylan's "realisation" that he would have to "meet everyone in Britain" in order that they too would know how "real" he was.
When we see adolescents displaying self-indulgent, self-obsessed behaviour, we tend to smile, or sigh, safe in the knowledge that as their emotional development continues so will their insight into their own behaviour and what the likely reaction of others would be to that behaviour. What shocks us is when adults are so strident in demanding to be loved and so reliant on millions of people loving them superficially, rather than one person loving them deeply, that the need to build their own inner resources and develop themselves emotionally is negated.
What can also get lost on the celebrity journey is the ability to relate within a group as an equal and this, I think, is what happened with Paula Hamilton.  Despite her incredible and turbulent personal history, Paula appears to have emerged minus the essential ingedient required – the abilility to connect with others in real and empathetic conversations rather than just "performing her best bits". Unfortunately, when Paula's "best bits" didn't win her the admirers she had hoped, her strategy was to display her "worst bits": You don't like me, you're against me, how dare you not like me?
I was working with a young actor this week, who I have no doubt will be a household name within the year.  During our discussion, he asked me for advice on maintaining his identity and personal life during his career.  I suggested that he watch an episode of the current Celebrity Big Brother and then research Dolly Parton. "Dolly Parton?" he said, in tune with his raised eyebrow.  "Oh yes", I insisted, "One is about addiction to celebrity life and the other is about fulfilling creative aspirations while living a good life".
Eileen Murphy
Twitter: @EileenHMurphy
www.brief-therapy-uk.com